We can take orders from around the world as long as the delivery address is within New Zealand.
We deliver nationwide and give you the option to select when the giftbox / order arrives. If you would like to delay the delivery date for your package, please email
We charge $9.95 flat-rate NZ wide plus urban/rural (if applicable) – except for free shipping to Urban Wairarapa. (Note: Urban/rural charges are determined by the courier company not us)
Shipping New Zealand wide only
All prices contain 15% GST
All prices are in New Zealand Dollars (NZD)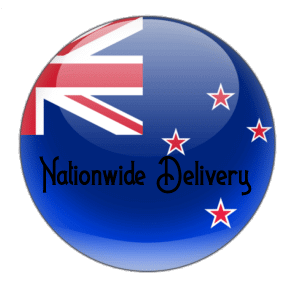 COURIER DELIVERY TIMES – POSTHASTE / NZ POST
North Island: 1-3 business days
South Island: 2-4 business days
Extra 3-5 days for rural (rural is determined by the courier company – not us)
Once your package is in the courier system we can take no responsibility for the time it takes to deliver.
We re-use/recycle all of our packaging unless you have specifically bought a new box (see Build Your Own) or ordered one of our wooden boxes (these come with a purpose-made shipping box)
URBAN WAIRARAPA – FREE DELIVERY
Urban Wairarapa delivery postcodes are as follows:
5712, 5713, 5791, 5792, 5794, 5887
We deliver all Urban Wairarapa orders
COLLECTION FROM GREYTOWN
If you are in the area and wish to collect from our Commercial Kitchen please use COLLECTGREY (local pick-up) for the freight and we can work out a mutually convenient time for you to collect your order
NOTE:
In the unlikely event that you have not received your parcel within the estimated delivery timeframe, please contact us at – we do not offer a refund if your order is not delivered by a specific date (as this is outside our control)
CHOICE FRUIT PRODUCTS cannot take responsibility for any missing parcels that have been deemed as 'successfully delivered' by the courier company
Whilst we endeavour always to provide the highest level of service and customer satisfaction – if you are not happy with any aspect of your purchase, please do not hesitate to contact us
CHOICE FRUIT PRODUCTS will accept returns subject to the following conditions:
Item(s) are damaged/faulty before your delivery
The item(s) has been supplied incorrectly due to a picking error
The item(s) varies from the description given on the website (except where an item is out of stock and has been substituted with an equal or higher value item e.g. hampers)
Consequently, if you receive an item(s) that you believe is faulty or incorrect, please contact us at CHOICE FRUIT PRODUCTS within 2 weeks of receipt – we will require photographic evidence to show the nature of the fault
CHOICE FRUIT PRODUCTS will replace any damaged/faulty goods as long as we are notified within 7 days of receipt of goods. Outside of this timeframe, we are unable to offer an exchange or refund. If this is not possible, a full refund will be issued for the value of the damaged/faulty goods
We are unable to provide refunds or exchanges if you change your mind. However, if you contact us before your order has been dispatched, we may be able to help
The above policy observes obligations under the Consumer Guarantees Act (1993), and Fair Trading Act (1986)